JAX graduates its first class!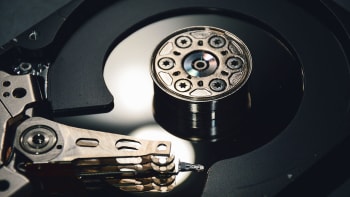 Jacksonville youth employment initiative graduates first class, launches new program in New Town area
Aimed at decreasing the local youth unemployment rate, Generation now offers an IT program at FSCJ and a Customer Service program at Edward Waters College
Jacksonville, FL — Building on the success of its inaugural Information Technology (IT) class, Generation — a youth employment program — started its second IT course this week at Florida State College's (FSCJ) Advanced Technology Center. On Monday, June 13, it is also launching a Customer Service program at Edward Waters College in partnership with the New Town Success Zone. The program's expansion comes after the first Jacksonville class of 22 students successfully graduated in late May, with the majority of these young people already employed at local companies.
As Jacob Taylor, a recent Jacksonville IT graduate who is currently employed as an IT technician, put it proudly: "As long as you put in the work, the Generation program can open every door in the world for those inspired. I know it did for me."
Jacksonville was selected earlier this year as one of the thirteen pilot cities worldwide for Generation, a global youth employment program of McKinsey Social Initiative, a non-profit created by McKinsey & Co. Generation serves unemployed people between the ages of 18-29 in five countries (India, Kenya, Spain, Mexico, USA) and has already recruited, trained, and employed approximately 3,000 youth. Together with a range of partners, including a coalition of 60+ local businesses, non-profits, and education providers, Generation's classes provide Jacksonville young adults accelerated training as IT technicians and customer service, pharmacy technicians, and hospitality professionals.
Participants in the Generation program complete an intensive 7 to 12-week "bootcamp-style" program that integrates technical training along with behavioral and mindset skills, which helps students prepare to overcome both workplace and personal challenges. After completing the program successfully, students are guaranteed job interviews with Generation's employer partners. In Jacksonville, this includes Convergys, Brooksource, and CVS.
"Generation is providing training on not only the skills to do the job but the life skills needed to keep a job," said Chris Stampfli, Talent Acquisition Lead at Convergys. "The Generation students have all been prepared for interviews and enthusiastic about the process."
Funded by a grant from Career Source Northeast Florida (IT) and the Walmart Foundation (Customer Service), Jacksonville's programs focus on empowering youth who have faced significant barriers in their lives, such as students who were previously in foster care, had experience with the juvenile justice system and/or those who are pregnant or parenting. To ensure a holistic approach to empowering and uplifting Jacksonville young people, social support and mentorship is available to all students throughout the full-time course, and students also receive stipends to cover basic transportation and other costs. Generation ensures that graduates continue to have access to support and regular follow-up contact for the first six months of their employment.
The Jacksonville Generation team is quick to note that community partnerships are key and mutually beneficial. "As a Jacksonville native, it has been particularly inspiring to see the strong level of commitment from the Jacksonville community. Not only are our partners creating opportunities for young future leaders of Jacksonville and helping uplift our community," said Rohit Agarwal, Generation USA Manager, "But they are also getting top entry-level team members that will be ready to perform at a high level from day one."
Generation's new partnership with the New Town Success Zone and Edward Waters College allows the coalition to serve even more young people from disconnected backgrounds and builds on the recent momentum in efforts to revitalize the New Town area. Said George Maxey, Executive Director of the New Town Success Zone, "The partnership between Generation and New Town Success Zone will help an underserved population of individuals in our community. And by having this partnership, we're hoping to bring out a change in our community that will both help decrease crime and increase productivity."
A close partner of Generation Jacksonville, Deborah Gianoulis, President and CEO of the Schultz Center for Teaching and Leadership, remarked, "How fortunate that McKinsey Social Initiative selected our city to instill a sense of lifelong learning in young people who are just beginning to realize their potential."
Generation seeks to add new Jacksonville-area employer partners with entry-level employee needs within the IT and customer service/hospitality fields. Interested employers, students, and community partners can reach out via email to Standralyn Terry and Rachel Shannon.