Spain update – Feb 2016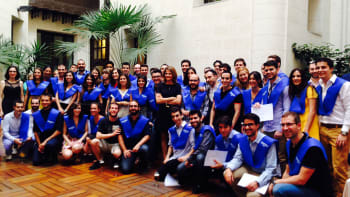 Generation Spain, based in Barcelona and Madrid, focuses on web development and digital sales and marketing—important growth areas for the economy—through a fourteen-week program. In fact, 25 percent of small and medium size enterprises (SMEs) in Spain plan to hire Digital profiles within the next three years. Our students are predominantly university graduates because this is the population hardest hit by unemployment in Spain.
Over 95 percent of the first cohort of 86 students in Spain successfully completed the program, and 85 percent are now in jobs spanning 50 companies, the majority of which are SMEs. Despite the fact that Spain has a youth unemployment rate of close to 50 percent, our second cohort is experiencing similar success.